We are pleased to meet you!
We are an experienced logistics operator.
We are Logit.
We always want to be close to our customers, close to you. That is why our logistics center was built in the very center of Poland at the intersection of the 25 national road and the A2 motorway. Such a favorable location makes it possible for us to transport your goods quickly and securely wherever you wish. Therefore, we are always going your way.
We have an A-class modern warehouse with an area of 13,000m2, in which we realize complex logistics processes of the highest quality. The size of the warehouse is one of the key issues to us because it allows us to be always at your service, regardless of the season, the time of the year or the market situation.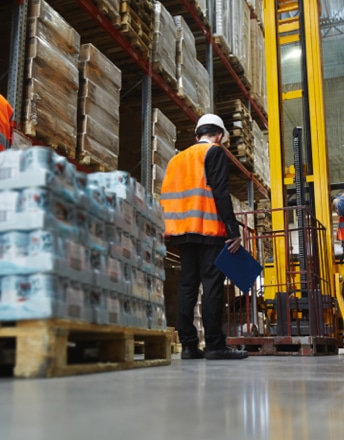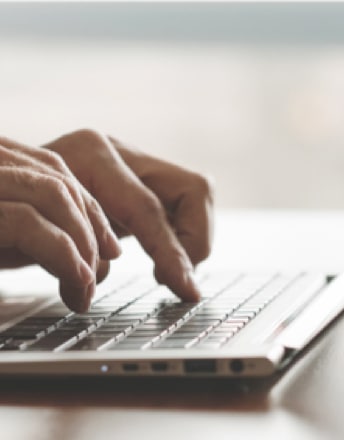 We use information systems such as CRM, ERP, WMS and YMS to provide logistic outsourcing. That's why we can successfully automate our collaboration and save your precious time. The high quality of our logistics services is confirmed by the ISO 9001:2015 certified system and the implemented HACCP system. Because high quality is our norm.
In our
work/cooperation

we are guided by the following values:
Partnership
We focus on cooperation. Both internal, with employees, and external, with customers and suppliers. We believe that cooperation based on mutual respect generates benefits for both sides. We co-operate, help one another and work together to develop solutions. Always together.
Flexability
We are looking for solutions tailored to your needs. That is why we implement it technologies together to improve performance and efficiency. It works! Effects can be seen immediately.
Professionalism
We work with maximum involvement and strive for the goal. Your goal. We do not use half-measures, we train, experience, convey knowledge. We think it's always good to know.
Why Logit? The facts speak for themselves:
Location in the center of Poland
At the intersection of the 25 national road and the A2 motorway
Modern IT Systems like CRM, ERP, WMS and B2B
ISO 9001:2015 Certified System and implemented HACCP system
Julia Wołyńska
I am a co-owner of the company Logit T.J. Kowalewski i Wspólnicy Sp. J. I graduated in 2006 from the Adam Mickiewicz University at the Faculty of Neophilology, specialty Communication and Information Resource Management and in 2015 from postgraduate studies at the Higher School of Social Psychology, specialty Innovative Management of Family-owned Businesses.
I fully agree with the words of James C. Humes who stated that "The art of communication is the language of leadership", so I constantly try to develop the listening skills, because I think that only precise listening is the secret to effective and efficient communication.
In 2006 I joined Logit and, starting from the lowest positions, I was experiencing the organization. In 2008, the year after the construction of the magazine, Maciej joined us and since then we have been developing our company together. I am currently a Managing Director.
I believe that the real potential of every company is their employees, so I always invest in their development. I am a follower of Lean Management philosophy focused on improving work productivity and efficiency, improvement of the quality of provided services and continuous improvement of the organization as well as the people working in it.
I like active lifestyle so I regularly play sports and practice yoga, which preserves the balance between work and private life. I like skiing and snowboarding in winter.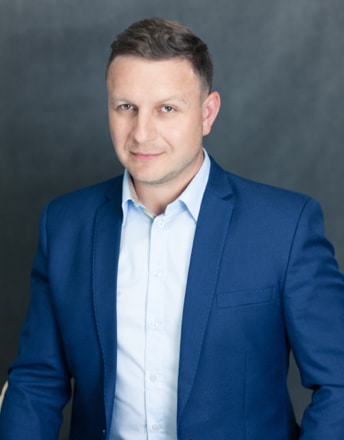 Maciej Wołyński
I am a member of the company Logit T.J. Kowalewski i Wspólnicy Sp. J. I graduated in 2005 from the Academy of Economics in Poznań in the Faculty of Economy, specialization in Economic Policy and Enterprise Strategy.
At work I am guided by the maxim "even the most distant journey begins with a first step" by Lao-Tzu.
My business journey started in 2006 and my first step was employment in the sales department of Hortimex Plus Sp. z o.o. Direct contact with clients allowed me to understand the importance of professional and respectful service and that Customer's needs and requirements are paramount.
Motivated by the willingness to develop and expand my competences, in 2008, still continuing to work in the sales department of Hortimex Plus Sp. z o.o., I joined the Logit team as a Real Estate Specialist and I also became a member of the Supervisory Board of the Wielkopolska Logistics Centre Konin – Stare Miasto S.A. and I have retained this membership ever since.
In 2010, I took over the position of the Director of Logistics and Warehousing, of course at Logit, and two years later I fulfilled one of my professional dreams and became a partner of the company.
At work I use the experience and knowledge gained during my professional journey. I cooperate with Clients, develop company services and implement new technologies.
After work I love physical activity in the open air – snowboarding, skiing, kite surfing and... travelling, preferably on a motorcycle and, preferably, off road.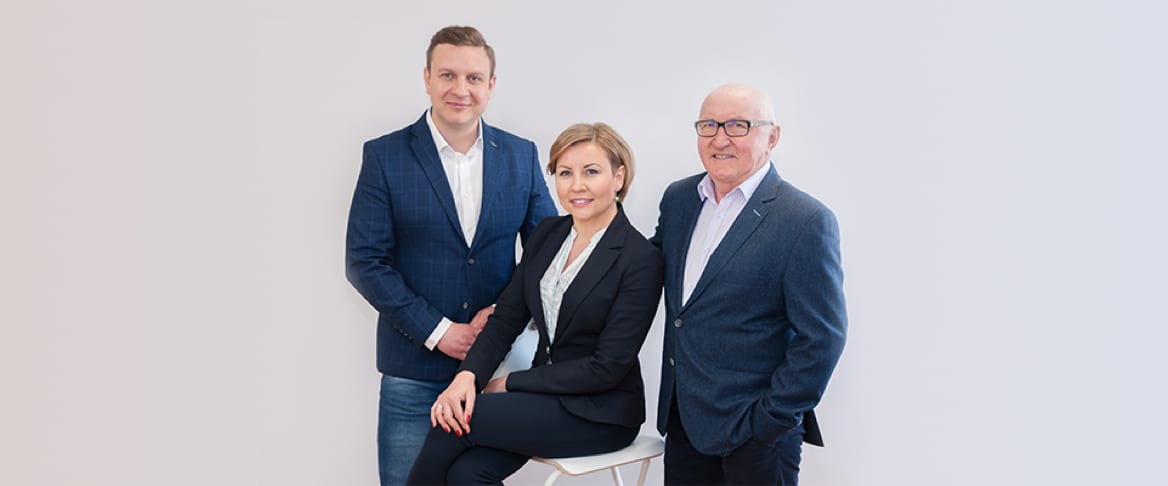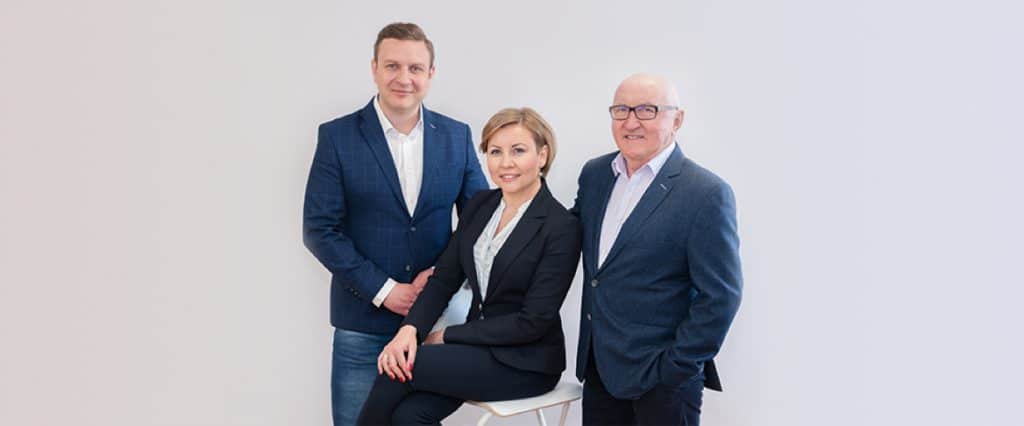 We are a family-owned company, the beginning of which gave the entrepreneur and industry visionary Tomasz J. Kowalewski in 1996. Logit is his fourth "corporate child", but according to many by far the most loved one.
Tomasz J. Kowalewski has been associated with logistics since the beginning of the 90s and began his business in the industry with the first customs agency in the region and service customs warehouses. He is the initiator and founder of the Wielkopolska Logistic Center in Konin – Stare Miasto S.A., on the basis of which we, Logit company, were founded.
As partners in Logit, we make every effort to worthily continue the work of Tomasz J. Kowalewski, who showed great trust in us, and from 2009 onwards he has been gradually transferring knowledge about the management of the company. Currently Tomasz J. Kowalewski acts as an advisor in the company, and we always and everywhere can count on his extremely valuable advice. Thank you!